John Antorino
A Special Valentine's Day with John Antorino
Model and Actor John Antorino stays busy with acting and modeling. From Los Angeles to New York City, and all over the country and world. He plays many roles on the screen and on many of our steamy covers, but still makes time for charity work for children and others.
John was born and raised in Atlantic City, New Jersey. He's known internationally in the fashion and fitness industry, doing underwear ad campaigns, appeared in many of the top fitness and muscle magazines, and is the face of the supplement company Muscle Wiz.
February is known for "love" and Valentine's Day. What's your ideal Valentine's Day?
Honestly when there's a special lady in my life Valentine's Day and romance and all that goes along with that day is all year long!! I'm the ultimate selfless passionate lover. I'm such a giver. And all year long. Not just on that day. But getting back to your question. It's beautiful flowers and good chocolates. A quiet romantic dinner. Then back for some passionate and romantic alone time!! Wink wink 😉
When you're looking for the perfect Valentine's Day card for a love interest, do you look for romantic, or funny?
Definitely romantic!!
You want to go to a romantic place. When you think of romance, what town/country comes to mind?
My favorite romantic places are Italy- Venice, Rome, and Florence. Hawaii. And New York City. However, romance can be found anywhere when you're with the right person!!
We're going on a romantic date. What's your plan for a perfect evening?
It's not the traditional typical out to dinner and drinks. I can tell you that. I put in more effort than that. It's me cooking a wonderful delicious dinner. And dessert. Some good movies. And then lots of sexy hugs and kisses and fall asleep in my arms all night.
All the single ladies want to know, what makes you look twice?
Well from the physical standpoint it's a beautiful face- the hair, the eyes, the skin. Then, a woman that takes care of her body. Works out and keeps it tight. The inner beauty must be present though for me to consider giving my time. She has to be down to earth and fun. Sweet and caring. Kind and selfless. Giving.
What do you like to do for fun?
So many things. But since I am on the road so much and so busy, when I can I love staying in cooking and watching movies. Love going to concerts and shows. Shopping. Beaches. Riding my motorcycle and going out on the water on my wave-runner. Traveling.
I've heard about your cooking, specifically your homemade delicious pizza. Tell us about that.
Oh yes, I make my own dough and sauce. And use only the best Italian olive oil and ingredients when I make it. It's thin and crispy and really delicious!! I only make it for select few.
What are some your best attributes?
Hmmmm well that's a tough one to ask me. I hate talking about myself and too humble to really compliment myself. But if I have to. I do know my heart and how I live, and the man I am. So I'd say my best attributes as a person and a man are giving, caring, selfless, loving, genuine, sincere, forgiving, thoughtful….Physical? Well I am always told my eyes are my best feature. So there you go!
Tell us about your TV shows, movies, what's next for you?
More romance novel covers. Still working on the movie "Bensonhurst" where I play Joe the Rookie cop. Resuming the series "Trappin" soon where I'm Detective Morgan. Just cast in a new series "V.I.P." We're in pre-production. I'm playing Salvatore. I'm a bad intimidating man in this one. https://www.imdb.com/title/tt11691420/?ref_=nm_flmg_act_1
John Antorino as Joe the Rookie and Tony Welch as Lou the Cop
Bensonhurst
John Antorino (on the right) as Detective Morgan
Wyatt Tannum as Detective Wescott (on the left)
TV show Trappin'
Besides the Book Obsessed Babes book event in St. Augustine, do you have any other events/appearances where your fans can meet you?
I'll be doing several appearances for Muscle Wiz. In NJ, NYC, Florida, Ohio, and Los Angeles. I'll be attending the Cape Canaveral, Florida event again for the romance novels. And hopefully more coming!
John Antorino and author, Pamela Ackerson (photo credit--RLS Images)
Contact information:
Facebook: www.facebook.com/johnantorino
Email: johnantorino@comcast.net
John's IMDb page with pictures and credits: https://www.imdb.com/name/nm3016683/?ref_=nv_sr_1
John's Facebook pages:
www.facebook.com/johnantorinofanpage
Instagram: @johnantorino
Meet John at Book Obsessed Babes Event in St. Augustine:
April 24th - 26th, 2020
www.facebook.com/bookobsessedbabes
25% off for the month of February. Grab your ticket today!
And how about the Space Coast? He'd love to see you there!
www.spacecoastbooklovers.com
June 25th-28th, 2020
Twitter: @PamAckerson
Facebook: www.facebook.com/PamelaAckersonAuthor
A Valentine gift to you from John Antorino
The Gingerbread House E-book is free on Amazon from February 14th to the 16th. Enjoy! And if you love it? Let other readers know, and share the Valentine's love.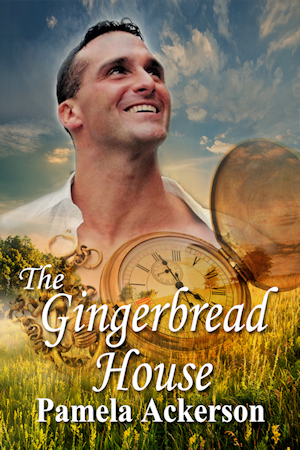 More about John:
http://pamelaackerson.com/JohnAntorino.html