Spotlight On Deborah Camp
Interview with Author Deborah Camp
Deborah Camp lives in Tulsa, OK with threedogs. The love of her life resides in New York City, so there is usually a lot of flying involved. However, during the Age of COVID, Zoom became very, very important. When she's not writing or reading, she's watching television, daydreaming, yakking away with friends, or raiding the refrigerator. A goofy romantic, she cries during commercials about homeless dogs and laughs uproariously during commercials about erectile disfunction.
How many different genres do you write?
Three, I guess. Historical romance (westerns), contemporary romance, and romantic suspense.
Tell us about the type of characters you love to write about.
I like to write about complex people who have overcome adversity. I love to write about misunderstood heroes and bad boys who have hearts of gold. As for women protagonists, I like women who stand up for themselves, are intelligent and self-reliant, and who aren't "husband hunting."
Do you have a new book or series?
Yes. It's called Campy Romances and they are fun, flirty contemporary romances. First one is Bedding Mr. Birdsong and the second was released right before Christmas – Nailing Mr. Nasty. I'm writing the third one now.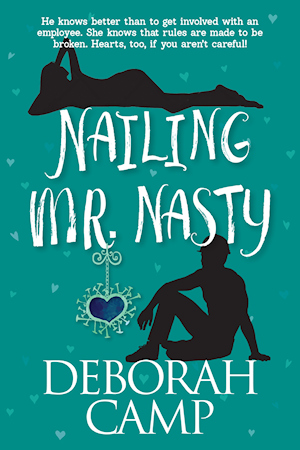 Favorite quote?
"Don't wait for your ship to come in. Swim for it!"
What do you do when you just don't feel like writing?
I write, whether I'm "feeling it" or not. When I'm off work, I read, talk and gossip with friends, play with my dogs, and regular stuff like that. I volunteer with an animal rescue group. I used to foster dogs, but now I mainly help with adoptions and paperwork. We had a big year in 2020 and were able to rescue more than 800 dogs and cats from kill shelters and place them in loving homes.
There's a lot of controversy going around about how authors shouldn't write about things they've never experienced, i.e. if you're not trans, gay, an addict etc. don't write a character like that…what's your take on that?
I love to research things. That's part of the joy of being a fiction author, so I'm always writing about things I haven't personally experienced. I mean, I can't live in 1885, right? So, I have to research sufficiently to be able to place myself back there and use my imagination as to how it felt to live in those times. I can't be a man, but I write in the male viewpoint, so I talk to my man a lot about how his brain works, how he feels when he's mad, turned on, having an orgasm, etc. So, the whole thing about only writing about what you know, I think, should be viewed as writing about what you've experienced and what you've researched.
Many indie authors don't get their books edited by professionals. What advice would you give them?
I'd say they need to open their purse/billfold and pay for a professional editor. You can't see all your mistakes because, often, you don't know you're making a mistake! I can't begin to recall all the times an editor has taught me about grammar or certain words or punctuation I'm using incorrectly. And I have made my living at times being a newspaper or magazine editor! I'm good at it, too. But I can't know everything. Especially about my own writing. The eye skips over your own work because your brain knows what you meant to write and it corrects it in your head and fools your eye into thinking that's what you saw on the page. A good editor will also point out inconsistencies in your manuscript that should be corrected.
What do you do to go beyond your comfort zone when it comes to writing and life?
I don't try to go beyond my comfort zone in life. I enjoy being comfortable. As for writing, I do challenge myself from time to time and write something I might not have tried before or it's been a while since I've written in that category. For example, before I wrote Bedding Mr. Birdsong, it had been a couple of decades since I'd written a contemporary romance. I'd written romantic suspense, but not a short contemporary romance since the 1990s! It was fun to get back to that genre again.
Will you be attending any book signings or conventions?
No. I don't do those any more.
Pass on some words of wisdom, please, to aspiring authors.
Keep learning your craft and keep reading other people's books. I read 78 books in 2020 and I hope to read 80 to 85 in 2021. About half of the books I read last year were written by people I'd never read before and I discovered some "favorite" new authors. I also try to review books I read and post the reviews on Goodreads and Amazon because I know how very important reviews are to me. What you read are your textbooks. Other authors are your instructors. When I read, I learn better ways to present certain scenes (fight scenes, introspection, observation), I'm reminded of lovely words that I could be using in my work instead of the same ones I use over and over again, and I'm inspired to write better love scenes and sex scenes and emotional scenes. Writers who don't read, don't grow.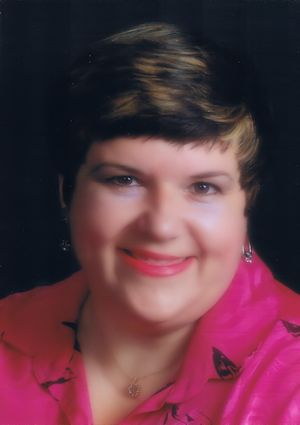 Please give us the following contact information:
Personal web page www.deborah-camp.com
Twitter www.twitter@authordebcamp.com
Facebook https://www.facebook.com/officialdeborahcamp