Spotlight On Ester Lopez
Interview with Ester Lopez
Affaire de Coeur's
May Calendar Girl
Ester Lopez~~Author of Sci-Fi, Paranormal Romance
Ester Lopez has been writing since she first learned how. She's fascinated with the tools of the trade. She'd learned calligraphy in grade school because her first pen was a fountain pen. She liked the feel of the pen's ink flowing against the paper as it formed words. Ester writes sci-fi/paranormal adventure romance writer and screenwriter.
How many different genres do you write?
I write in three genres: Sci-fi adventure romance, paranormal adventure romance, and children's books-nonfiction told in fiction format
Tell us about the type of characters you love to write about.
So far, my characters have had a few flaws, but room to grow. I hope to write more about characters with a lot more flaws, and maybe growing to be better people.
Do you have a new book or series?
My latest book is my third book in the Angel Chronicles Series: "Golden Idols." I have a second children's book coming out soon, "Little Horses," which is about miniature horses.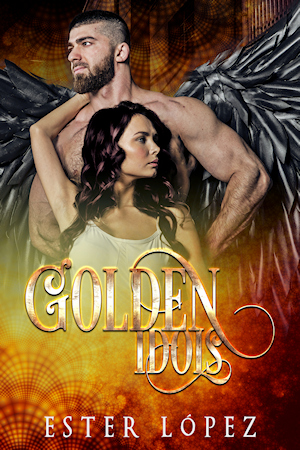 Favorite quote?
In my latest book, my favorite quote is "I'm keeping you for myself."
What do you do when you just don't feel like writing?
I'm really good at procrastinating, so I will do housework, gardening, reading, or crafts. The funny thing is, when I'm doing those things, ideas for my stories come to me.
There's a lot of controversy going around about how authors shouldn't write about things they've never experienced, i.e. if you're not trans, gay, an addict etc. don't write a character like that…what's your take on that?
Well, just those things you mentioned, I probably wouldn't write about, but I do research on things that interest me so that I come across as someone who knows what she is talking about. I have had several different jobs over the years (because I get bored doing the same old thing), so the background is familiar in most cases, but when I was flying a spaceship, of course I had to do research to make that realistic. Over all, we all experience the same emotions, no matter what color or nationality we are. For instance, most of us have experienced first love, hurt, betrayal, loss of trust, etc. and those are things we can all write about. What I do research on is the different jobs or responsibilities of someone in a sci-fi setting, or paranormal. But everything I've experienced comes from a Christian and Hispanic/White background, so most of my stories have at least one Hispanic person in it.
Many indie authors don't get their books edited by professionals. What advice would you give them?
Oh, I always have my books edited! I have an editor who worked for a publishing house that eventually closed when indie publishing got started. Now she does freelance editing. I wouldn't dream of sending out a book without having it professionally edited. With that being said, I do my own proofreading, but I have missed a couple things in the past. I went back and tweaked the first two books and added a chapter at the end and caught some of the mistakes and corrected them. Now those two books have a second edition out. Sometimes I will read over the books a couple times before releasing them just to be sure everything is correct.
What do you do to go beyond your comfort zone when it comes to writing and life?
I guess it's doing research. I have been reading books on aliens and people who worked with them in the secret space program. What's going on in the world right now and what's happening in the background will be in my fifth book in The Vaedra Chronicles Series called, "Battle for Earth." Talking about what's going on in the background has gotten me strange looks from people who don't have a clue that those conspiracy theories are no longer conspiracies but fact. I am awake and I'm searching for the truth but many people I talk to are still asleep and want to stay that way, so that's bringing me out of my comfort zone for sure. I write on the edge of reality, so my stories feature what was once a conspiracy, but the closer I get to finishing this last book, the more I'm finding that I was not far from the truth.
Will you be attending any book signings or conventions?
Yes! I will be at the Royal Book Bash in Florence, SC on May 1st and then later in the summer, I'll be at the Lexington Legendary Book Bash in Lexington, KY in August. And in October, I'll be at Books At The Beach the 21st-24th in Florida. I have all those dates on my website at www.esterlopez.com
Pass on some words of wisdom, please, to aspiring authors.
Sure. Never give up and never surrender! I've had close friends and family think I'm wasting my time and that I'll never sell books. Well, I enjoy what I'm doing. I'm Happy! And I am selling books! So I'm not wasting my time if I enjoy what I'm doing, right? How many people can say they enjoy what they do?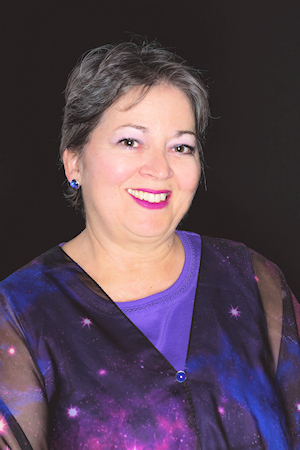 Please give us the following contact information:
Personal web page www.esterlopez.com and www.AuthorBlogSpot.esterlopez.com
Twitter @esterlopez1
Facebook www.Facebook.com/EsterLopezAuthor