The Latest Reviews from Affaire de Coeur
***Great savings!***

We accept checks
from US banks.
Subcription Mail-In Order Form

September/October Reviews

All the Dead Shall Weep by Charlaine Harris

For What it's Worth by Nathan Pettigrew

Naked Came the Detective by Glendall C Jackson

Pocket Full of Poseys by Thomas Reed

Suicide Bridge by Daniel Kowolski

The First Unicorn by Kathleen J Shields

The Legend of Rachel Petersen by J T Baroni

The Legend of the Solstice by Lauren Evers

Two for the Money by Steve Zettler

Wild as a Wolf by Paige Tyler

Witches Get Stuff Done by Molly Harper

Wrench by Candace Blevins

Spotlight On

Ms September, Dana Vilandre

Ms October, Pamela Ackerson

Dear Qwerty: Time Management: An Author's Biggest Challenge

Conferences: Literary Love Savannah

Cover Model Corner with Ricardo Bland

Reviews Reviews and More Reviews!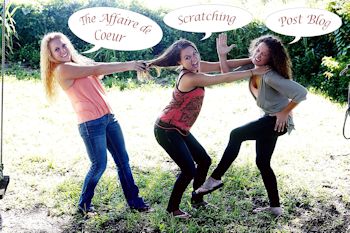 ... ...