Cora Carmack~~4 1/2 and 5 Star Reviews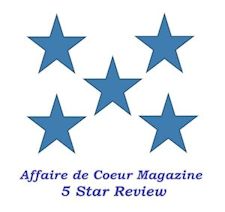 Cora Carmack
William Morrow
Trade Paperback
978‑0062326201
*****
Dallas Cole does not like football, an unusual thing in Texas. Her father is a football coach, and growing up, Dallas felt that football was more important than she was to him. It didn't help that people tended to use her to get to her father. Now she's going to Rusk University, and her father is the school's new coach. The starting quarterback is her ex‑boyfriend, and Dallas wants to do all she can to avoid football altogether.
Carson McClain grew up on a ranch. He struggles with his classes but has a gift for football that his father nurtures. Now he's transferred to Rusk University and is part of the football team as a walk‑on. He must push himself harder than anyone to get ahead, spending hours at practice and workouts. To meet his goal of becoming a starter on the team, he knows he has no time for social entanglements. Then he meets Dallas at a party. She makes such an impression that his resolutions are suddenly nearly impossible to keep.
Cora Carmack's latest is everything readers could want in a New Adult novel--well‑drawn, sympathetic characters; real conflict; sensual tension; and intense emotion. The writing is so silky smooth that readers will fly through every fabulous page.
Click on the titles to purchase Cora's books from Amazon.