G.A. Aiken~~ 4 1/2 and 5 Star Reviews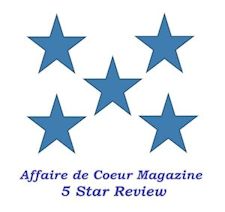 Light My Fire (Dragonkin)
G.A. Aiken
Zebra
Mass Market
978 1420131598
*****


Elina has been sent on a suicide mission. She's to kill Rhiannon, the Dragon Queen. Elina's unsuccessful, mainly because she doesn't really want to kill the queen. Instead of executing Elina, Rhiannon assigns Celyn, one of her personal guards, to keep tabs on the girl. Celyn decides that the easiest way to keep track of Elina is to put her in jail.
A violent new religion has sprung up. Its main tenant is that all human/dragon half breeds are Abominations and must die. This includes Rhiannon's grandchildren. Stopping the spread of this vile religion requires allies. She decides to send Elina back to her tribe to arrange a meeting with their leader. Rhiannon sends Celyn to retrieve the would be assassin. He is surprised to find that Elina's mad at him just because he forgot about her and left her in jail for nine months!
Celyn accompanies Elina on her journey. Despite their initial dislike of each other, the couple quickly falls into bed, then soon thereafter, into love. Of course neither will admit it. Meanwhile the royal Abominations are on the move. And they're not happy.
This is a continuation of a fun series. While it can be read alone, it's more enjoyable if the previous stories have been read. Despite having incredibly vulgar language and/or graphic sex in virtually every chapter, this is a great book.
Sheila Griffin
G.A. Aiken
Zebra
Mass Market
978‑1420108897
****1/2
Rhona is a dragon who can shapeshift into a human. She is also a soldier. Her commander is the husband of Annwyl, the Mad Queen. Rhona has been given the task of accompanying the Queen's sister‑in‑law back to the castle.
Vigholf is another dragon shifter and one of Rhona's comrades‑in‑arms. He is also in love with her. Being a typical male, he thinks the way to her heart is to pester her to death. Every time Rhona turns around, he is underfoot.
Vigholf learns that Rhona will be traveling across country without an escort and volunteers his services. Rhona doesn't want or need an escort, but Vigholf refuses to be left behind. He is the brother of one of their commanders and is able to finagle his way into accompanying her. Rhona and Vigholf discover that the Queen has gone to convince the Rebel King to join her cause. Rhona immediately sets out to rescue her from one of the few people who has a reputation for being crazier than she is. Vigholf tags along, still hoping to win Rhona's heart.
This is a continuation of a series that can be read alone. But be warned, there is graphic language and explicit sex. There are also more characters than one reader can have any hope of keeping straight if one has not read the previous books.
Sheila Griffin
G.A. Aiken
Zebra
Mass Market
978‑1420108880
*****
Ragnar is commanded by the dragon queen to escort her daughter back home. Ragnar isn't happy, but rather than risk royal wrath, he agrees. Ragnar is a dragon warrior who has endured many things. Surely, he can survive a few weeks of Keita's mindless chatter. He will deliver Princess Pain‑in‑the‑Butt to her mother unharmed, even if it kills him.
Along the way, Ragnar discovers that there is more to Keita than a pretty face, an empty head and a lusty body. To his amazement, Ragnar finds himself falling in love. Unfortunately, Keita values freedom above all else. If he tries to bind her to him, she will run. His only hope of winning her love is to act like commitment is the last thing that he wants.
Ragnar settles in for the long haul, not that it is any hardship. A passionate affair with a dragon wild woman sounds like paradise to him. Meanwhile, a menace creeps closer and closer to the queen and her infants.
This is a continuation of a series. While it can be read alone, there are so many characters that it is advisable to read the prior books. Plus the previous stories are so fun, they should be read, too! This is a great book filled with humor. The only drawback is the extremely vulgar language throughout.
Sheila Griffin