Candis Terry ~ 4 1/2 and 5 Star Reviews
Candis Terry
Avon
Mass Market
978‑0062351135
****1/2
Fiona Wilder is moving to Sweet, Texas, where she will be opening a cupcake bakery. As a plus, her daughter Izzy will be closer to her father and Fiona's ex‑husband. She never loved Jackson, though they have stayed friends. As a result of her failed first marriage, she refuses to go into any casual relationship, wanting to build a real, serious relationship instead of having a fling.
However, she has a real weakness for her ex‑husband's friend, firefighter Mike Halsey. She tries to fight her attraction, but the battle becomes more difficult when he is the one who pulls her from her car when she gets into an accident. Mike is suffering a similar fight. He's wanted Fiona for a while, but he refuses to make a move on his friend's ex‑wife.
Candis Terry's latest Sweet, Texas, tale gives Fiona her well‑deserved happy ending. Latecomers to the series should not be too lost, and longtime fans will enjoy catching up with the Wilders. Fans of small town stories will find a lot to love here.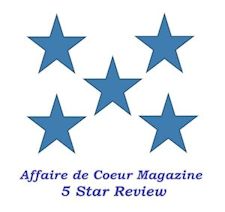 Something Sweeter
Candis Terry
Avon
Mass Market
978 0062237262
*****


When Jesse Wilder first sees Allison Lane, she's making a move on his brother. Jesse rescues Reno from her gorgeous clutches because Reno is very committed to his fiancée and not receptive to the wiles of any other woman. Jesse is entirely willing to take his brother's place with this beautiful woman, at least for the night, but then Allison gets cold feet and gets away.
Their paths cross again. Allison is the daughter of the man Jesse's mother intends to marry, and they are stunned to see each other again. She is in Sweet, Texas, to get to know Jana Wilder, expecting that she will have some fatal flaw that will call off the wedding. Her parents' horrible marriage and her mother's insistence that Allison is just like her leave her with little faith in marriage.
This is Candis Terry's best novel yet! The writing flows smooth as cream, the characters are enormously appealing, and the sexual tension throbs on the page. Allison's and Jesse's dilemmas make for a strong conflict, and Jesse's more complex issues will tug at readers' hearts.
Click on the titles to purchase from Amazon.
...13 ...