Joanna Bolouri ~~ 4 1/2 and 5 Star Reviews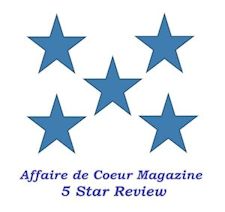 Joanna Bolouri
Quercus Publishing
Trade Paperback
978‑1623659943
*****
One year after Phoebe Henderson's breakup with Alex, she has made no headway in her love life. She has spent nights with too much wine and misery regarding her past failures in love. However, things are about to change for her in a way. Rather than wallow in her grief, she decides to take a year and have fun. A list of ten things she wants to do in the bedroom is what she has a year to accomplish. Somehow she has to remain no strings attached while doing so.
This is a book that I loved. The main reason I am such a big fan is the sense of humor that the author has regarding sex and the many real life things that are actually funny. It has a nice realistic feel and the characters are well developed. As a reviewer, I find this was a refreshing take on the more sexual books out there.
Lenore Lovecraft
Click on the titles to purchase from Amazon.