Laura Lee Guhrke ~~ 4 1/2 and 5 Star Reviews
Catch a Falling Heiress: An American Heiress in London
Laura Lee Guhrke
Avon
Mass Market
978‑02062334657
****1/2
Jack, the Earl of Featherstone, has been working to ruin a man who violated a friend's wife. The work is nearly at full fruition, but the man is showing signs of acting out of desperation. He intends to use beautiful Linnet Holland's money to save himself from financial ruin. Jack can't let this happen, so he flings himself into the situation to save her. Unfortunately, his reckless public proposal has put Linnet's reputation in peril.
Linnet is determined to marry her old friend, but neither of her parents will consent, especially now that Jack has entered the scene. She finds herself at an impasse with her parents because even as her reputation suffers, she will not accept Jack's proposal. Instead, she goes to England to find herself a different titled husband. But Jack won't be easy to shake, as he follows her to England in an effort to change her mind. He never expected to fall for her, but now he wants her for herself.
Laura Lee Guhrke's latest is the continuation of a series, but it stands alone. Linnet can be frustrating as she fights Jack, but her actions are completely understandable. Jack's actions match his personality, and revelations of his past are well paced. Not to be missed!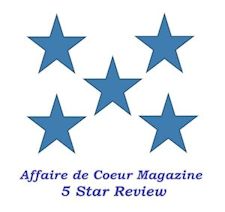 How to Lose a Duke in Ten Days
Laura Lee Guhrke
Avon
Mass Market
978‑0062118196
*****
Edie is the Duchess of Margrave. She has spent years alone, raising her sister and caring for the ducal estate while the Duke explores Africa. Before they married, they agreed to live separate lives, but now the unthinkable has happened: Her husband has come home, and he wants to break their agreement. He expects her to accept him happily into her home and give him children.
But a horrible trauma she suffered back in New York has left her with a crippling fear of intimacy. She will never let him or any man touch her again.
Stuart was happy in Africa, but an attack by a lioness nearly took his life. As he struggles to recover, he yearns for home and knows he belongs back in England. But his wife is anything but happy to have him underfoot. Convincing her to want him around will be a very difficult job, but he will put all of his skills to work to make this happen.
Laura Lee Guhrke's latest is the second title in her "An American Heiress in London" series, but this tale stands alone. The depiction of Edie's trauma and her reactions ring very true, as do Stuart's reactions once he knows of it. Both character and plot are compelling. The dialogue is also particularly strong.
Heather Nordahl Files

When the Marquess Met His Match
Laura Lee Guhrke
Avon
Mass Market
978 0062118172
****1/2


In her disastrous marriage, Belinda Featherstone's heart was broken as was her bank account. She wants no one else to suffer as she has, and she needs money to support herself. She becomes a matchmaker. As she is an American in England, her specialty is helping fellow American girls find happiness in marriage, steering them away from fortune hunters and wastrels. Then she gets an unusual and distressing potential client.
Nicholas, Marquess of Trubridge, needs to get married. His father has just cut off his trust fund, leaving him destitute. Nicholas' wildly toxic relationship with his controlling father has always been bad, but this brings it to a new low. His father is trying to force him to get married, and in this he has succeeded, but Nicholas is otherwise determined to stay as far away from his father's stated preferences as possible. To that end, he approaches Belinda for her assistance, not expecting her extreme hatred of him. She sees him as a carbon copy of her profligate husband, and instead of helping him, she ruins his name in the press. Now his prospects are truly dire. He must convince Belinda to help him while ignoring his attraction to the matchmaker.
Laura Lee Guhrke launches a new series, "An American Heiress in London," with this sterling title. At first, Belinda's past leads her to a knee jerk condemnation, blinding her to Nicholas' character and leading her to hurt him. Her realization of the truth is gradual, making it realistic. The Victorian setting is not vividly portrayed, but most readers will find the strong willed, charming main characters to be ample compensation.
Heather Nordahl Files
Click on the titles to purchase from Amazon.
...51 ...