Deborah Camp
Personal motto: "Don't wait for your ship to come in. Swim for it!"
Author of more than 45 novels, Deborah lives in Oklahoma. She has been a full-time writer since she graduated from the University of Tulsa. She worked for a few years as a reporter for newspapers before becoming a freelance writer. Deborah's first novel was published in the late 1970s and her books have been published by Jove, New American Library, Harlequin, Silhouette, and Avon. She has been inducted into the Oklahoma Authors Hall of Fame and she is a charter member of the Romance Writers of America. She is also a member of the Author's Guild.
Lover of the west and the people who tried to tame it, Deborah likes to write about strong, independent women and the men who are their equals. She grew up on a diet of TV westerns which have served her well. Since she appreciates men with devilish twinkles in their eyes, she likes to mix laughter in with the love scenes in her books. Also widely published in non-fiction, she writes and edits for a magazine focused on small businesses. Deborah taught fiction writing for more than 10 years at a community college. She is currently working on her next historical romance set in the wild, wonderful west.
Her books have been re-issued on Amazon for Kindle Direct and have attracted tens of thousands of new fans.
Website: Deborah-Camp.com
Twitter: @AuthorDebCamp
Facebook: OfficialDeborahCamp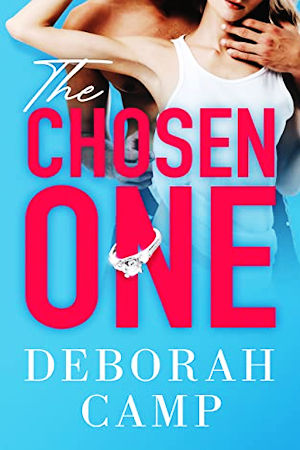 "Grant Who Can't."

Alexander Grant has earned that title because he's been engaged three times and never married. He's chosen Number Four and has no intention of becoming her husband either. He's only buying some time to convince his father that being married has nothing to do with being a capable CEO of the family's company.

Olivia Barnes goes along with this scheme for her own reasons and has no intention of becoming Grant's wife.

What they don't intend is to enjoy each other's company so much and crave each other's kisses and caresses. What starts off as an advantageous lark somehow morphs into a relationship neither one expected. But what's real and what's pretense? When lies are what bind two people, how can they trust their foolish hearts?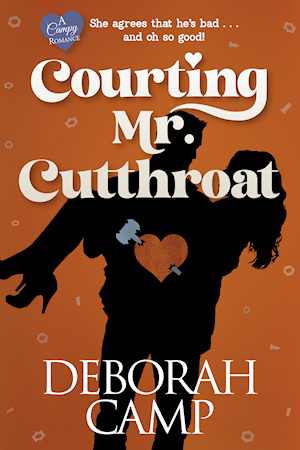 Cutter Forsyth was a hell-raiser in his youth. He's returned to his Georgia hometown as a noted and jaded artist, contracted to create a special sculpture to honor the Cherokee. He was Gemma Summerhill's big crush. When they see each other again, their passionate feelings for reach other come rushing back. Cutter, however, has no interest in sticking around, and Gemma has no interest in living anywhere else. He disappeared on her before and there is every reason to believe he'll do it again. Yet, Gemma also believes that "home" is where loves grows, and her love for Cutter knows no bounds.
Purchase on Amazon
Courting Mr. Cutthroat
Deborah Camp
Self-published
E-book
B09GGXR1T2
5 stars
Cutter Forsyth came from a small town, from a wealthy family, a family infamous for its baggage. Within memory of the past generation, many weren't ready to forgive transgressions.
The Forsyth business was no longer the bully but there hadn't been enough time to heal all the angst. Cutter Forsyth, overly rambunctious in high school got into fights and acted out, and was detained by the police who found a little knife on him. The police nicknamed him Cutthroat Cutter as a joke but the name stuck, growing his bad boy reputation.
In high school Gemma Summerhill, a Cherokee princess, had a crush on Cutter. When his ADHD had been diagnosed, meds took the edge off his troubles.
Years later, Cutter returned to town as successful artist and a commission to do a large Native American sculpture. Angst from the past stops the placing of the sculpture on an ideal property. The owner refused to sell only because Cutter was involved.
Much of the undeserved angst subsided but the few holdouts made for an uncomfortable situation as Gemma and Cutter became familiar with each other again. The two wrestled against their own families misconceptions as the heat of passion grew between them.
The story takes time to build but it carries well and there never seemed to be a dull moment. It certainly does get quite hot as they learn about each other and search for the acceptance they deserved.
Lauren Calder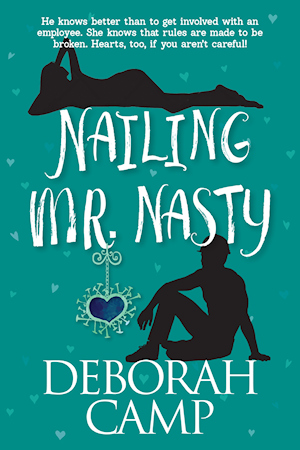 Nailing Mr. Nasty (Campy Romance #2)
Kindle Edition
ASIN B08R6138FR
"You're a beautiful creature, Samantha Striker…and I'm going to f*ck you so hard you'll scream for mercy."
Samantha "Sam" Striker's best friend is taking some time off for maternity leave, and has asked her to fill in as office manager working for contractor Jack Nast. Sam is more than qualified for the job, but after meeting her new boss, she begins to wonder if she'll be able to keep her feelings for Mr. "Nasty" strictly professional…
Jack Nast knows he's called Mr. Nasty because of his no-nonsense demeanor. While he approved to allow Sam to fill in as his office manager, he was not prepared for how she would make him feel and react when he's around her. Maybe Samantha is exactly what Jack needs to turn his frown upside down…
Nailing Mr. Nasty is a flat-out fun and smexxy romance to read! The chemistry between Sam and Jack is off the charts, and I found myself smiling and laughing at their snarky banter. My review can't do this story justice! Loved it and highly recommend!
Sharing what I love, Veronica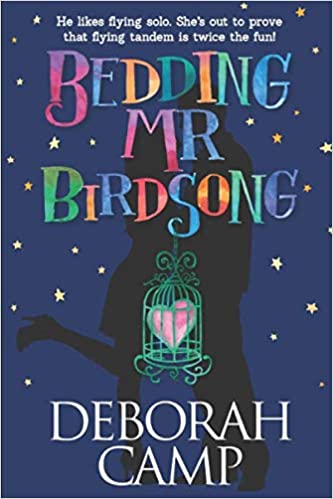 Bedding Mr. Birdsong
Deborah Camp
4 stars
Zaney Miller works in the theater and fashion industries as the lead dresser for a New York fashion designer. She lives with her beloved dog Frito Pie and loves her job, which fulfills her creative nature. Her social life is another story. Matthew Birdsong is her man whore neighbor across the hall who secretly fascinates her with the drama of his revolving door of one-night stands. He owns a thriving advertising business he started after the well-publicized divorce from his cheating wife who broke his heart and ruined him for women. He became closed off, serious, and cynical, appreciating women, but only for shallow, casual sexual affairs, rarely remembering them afterward.
Zaney and Matthew both believe their lives are humming along perfectly, but unresolved emotional baggage holds them back, keeps them in denial, and leaves them not fully living their lives. Both are never "in love" due to trust issues and cynicism about the opposite sex. After living in the same apartment building for some time, the two finally meet by chance, sparking a sizzling flirtation marked by long conversations, social outings, and intimate moments– that develops into a profound friendship that changes both of them.
Camp's description is vibrant, bringing the characters, their interactions, and the story to life and off the page. The dialogue and interactions between Zaney and Matthew sizzle Camp eloquently captures the inherent frustration and conflict that exists when a person truly cares about someone as a friend but also has intensely sexual feelings about them as well. Sometimes this comes across as mean-spirited, mostly by Zaney as she seems most conflicted.
Bedding Mr. Birdsong
is an unexpectedly emotional, sexy, witty, amusing contemporary romance that explores the age-old question of whether men and women can be just friends without the complications of sex; and if they can't, perhaps it's a happenstance to get the best of both worlds by falling in love for the first time with your best friend. Readers who love sexy, humorous, sophisticated romance with bits of raunchiness will enjoy the ups and downs of the journey to discovering the answer along with Zaney and Matthew. Lacy Hill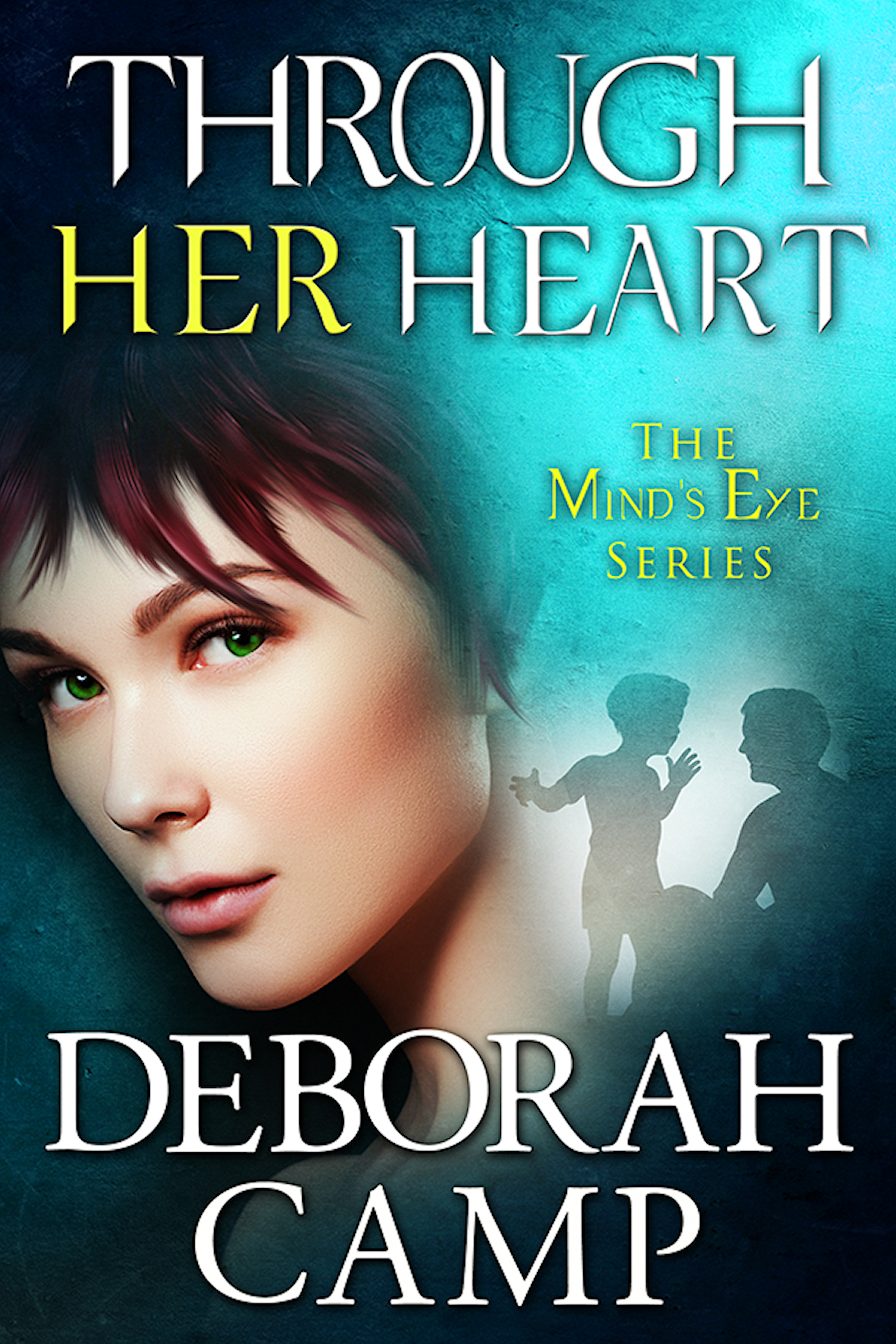 Through Her Heart (Mind's Eye #6)
Deborah Camp
Self-Publication
Kindle Edition
B07LGDZ4TR
****
Psychics Levi Wolfe and Trudy Tucker have been given a task to help 7 year old Stuart McFarland, whose parents were brutally murdered in their home. Stuart shares a similar psychic gift as Levi and Trudy, and together they work towards keeping Stuart safe, while bringing the killer to justice.
Through Her Heart is the 6th and final installment of the Mind's Eye series. Rightfully titled, this story is full of courage, love, acceptance and heart. Deborah Camp ended the series with a happily ever after readers will love. I thoroughly enjoyed would recommend to fans of paranormal romance.
Sharing what I love,
Veronica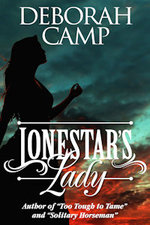 Lonestar's Lady
Deborah Camp
E-Book
B077SWN7PW
*****



"Someday you'll burn for me, Mrs. Lonestar. You'll want me as much as I want you. You'll ask me to put out the fires raging through your body and I'll gladly oblige."
OMG I LOVED THIS BOOK! Now that's not a very professional review! I've got to do better! How about, THIS BOOK IS FREAKING AMAZING AND I COULD NOT PUT IT DOWN! Uh, nope. Ok, let's try this again…
Augusta Horton has lived a rough life growing up with no mother and a drunkard for a father. When she sees an opportunity to escape via a mail order bride ad, she jumps at the chance at finally achieving the dream of having her own home. But, as luck would have it, her dream is shattered—a drunk and a liar placed the ad. Augusta is not one to jump from the frying pan into the fire, so she is determined to pull on her big girl pants, and find a way to make a life in this new town.
Max Lonestar is in desperate need of a wife. If he does not marry ASAP, his dream of owning the neighboring farm will revert to his rival. Seeing the plight Augusta is in, he offers her the chance to make a go at being his wife and helping him farm the land. Lonestar even gives her an out if after a year she's not happy, she can leave.
Lonestar and Augusta have both come from a hard past—life has not been kind to them, but after saying "I Do", they see how well they work together…and perhaps how much they could grow to love one another…
Deborah Camp has weaved a romance as beautiful as the western landscape set as the story's background. Lonestar is the hero we all dream about…"This man. This beautiful, kind-hearted man belonged to her. In her wildest dreams, she could not have imagined it. But here she was, and this was not a dream."
I'm so in love with these characters, and I highly recommend Lonestar's Lady!
My fav quote:
"Time is a yardstick we can't see, so you'd better live each day as if it's your last – your final legacy and how you'll be remembered."
Sharing what I love,
Veronica
Read the Chapter Preview of Lonestar's Lady
Solitary Horseman

Deborah Camp
Amazon Digital Publishing
E-book
B01HFCC2UQ
****


Banner Payne and her family are considered to be trash in her small Texas town. She has her pride, and it hurts to have to go to her neighbor, Callum Latimer, for help. But she can no longer afford to run her ranch with few hands and disappearing cattle. She asks Callum if he would buy her spread, as she'd rather he buy it than the Yankee who's been offering to buy.

Callum can't afford to do as Banner asks, but he can make a deal: He'll help her with her cattle if she'll cook and care for his ailing father Seth. She takes the deal and things work well, even though Seth is cantankerous and sometimes hateful. But there are rumblings of discontent in town.

Yankees, freed slaves, and Indians are perceived as threats, and the locals want them gone...by any means necessary.

The origins of the Ku Klux Klan are explored in this tale. The subject matter can be uncomfortable, but the story comes alive in Deborah Camp's capable hands. Callum and Banner make for a compelling couple, and the secondary characters also shine.
Heather Nordahl Files
Through His Touch
Deborah Camp
Amazon
E-book
B00N28E1GG
****1/2


Psychic Leviticus Wolfe returned home after a very successful trip to the Keys, found a killer and met the woman of his dreams, Trudy Tucker, who was also gifted with the sight. Shock and disbelief slammed him in the face when a woman presented herself in his penthouse posing as Trudy.
Security arrived quickly and managed to subdue the trespasser. This unbalanced woman was able to get past his private security and living in his home while he was gone put him in a place he did not like, feeling off kilter and violated.
Long distant relationships were hard for everyone, but Trudy knew something wasn't right with Levi. She wasn't sure if it was because he had never been in a committed relationship or if something else was going on in his life. He backed out of plans to come see her in Oklahoma for his birthday. Trudy decided to fly to Atlanta and surprise him. Levi had mixed feelings. He was happy she was there but did not want her in Atlanta because his stalker had escaped from the facility. By being in Atlanta, Trudy put herself in danger.
Grab plenty to drink and snack on, get in your comfies, and enjoy the ride. Through His Touch is a fast paced, don't put down, and don't want to miss a thing romantic suspense.
Lauren Calder


Through His Eyes
Deborah Camp
Amazon Digital
E book
****

Trudy Tucker is a psychic who can connect mentally with serial killers as they do their grisly work. She works with the police to help them, though they are often understandably skeptical of her unusual gift. Now her mentor Quintara wants her to come to Key West to find a most baffling and alarming killer. But there is a catch--she must work with Levi Wolfe, a highly successful psychic who has the manner of a showman at times.
Trudy goes to Key West, but she is clearly resistant to Levi's charms, even when he makes it clear he would love to sleep with her. She is wary of his showy persona and put off by the fact that he has a spirit guide to help him with his cases. Once she relaxes a little, their complementary talents work together. While she gains insight, however traumatizing, though the killer, Levi communicates with the murder victims. But as their work progresses, however slowly, pleasure is more of a challenge, as they each have issues to work through.
Deborah Camp's latest is a contemporary psychic romantic suspense. While some of the more vulgar language feels like it's added for shock value, the plotting itself is solid. Some readers will figure out clues more quickly than the protagonists, but no one will be bored. However, be warned that the tale ends on an unfinished thread, teasing future tales featuring these characters.
Heather Nordahl Files
AdC's Interview with Deborah Camp
...419 ...