Welcome to Debra Parmley's Page
Debra Parmley writes military romantic suspense, contemporary romance, western historical romance, holiday romance, fairy tale romance, and 1920s romance. She has 28 romance books out. As Debra Bishop, she writes fantasy, young adult, children's books, and nonfiction. A Gemini, she thrives on writing in more than one genre.
She lives in a motor home full-time with her husband as they travel the U.S. and shares her adventures on her Beautiful Day Traveler blog. Debra has sold travel, walked the plank of a pirate ship off the coast of Grand Cayman, swum with dolphins in Moorea, and set foot in over 13 countries. Debra is the founder of Shimmy Mob Memphis which raises funds for the local domestic abuse shelter. She was the host of Book Lights on Blog Talk Radio and interviewed cover models on Cover Model Corner. Debra believes that "Every day we are alive is a beautiful day. "
Finding Bryce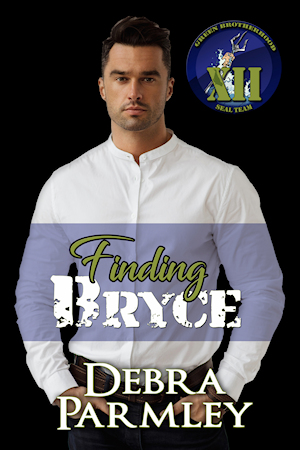 Pippa hid the truth to protect her child... and herself.
She may have left her abusive ex-husband, but she can never fully escape him. While he is safely behind bars, she indulges in one night of passion with a handsome stranger... and ends up pregnant.
Now, she lives in fear that there will be hell to pay if her ex finds out.

Tanner "Diesel" Taylor takes his responsibilities to his family and as a SEAL seriously. Yet he never saw himself getting married and settling down.
While the night he spent with Pippa was amazing, they left the masquerade party only knowing each other as a masked gladiator and a woodland fairy.
Now, two years later, he learns they share a son.
Unfortunately, Tanner's arrival on her doorstep to meet Bryce comes too late. Released from prison, her vicious ex abducts both mother and son. Armed with his vast training, Deisel will stop at nothing to get them back.

Pippa has no idea the SEAL is on his way. Trapped with her enraged ex, can Pippa keep herself and her child safe until help arrives?
Real Movie Hero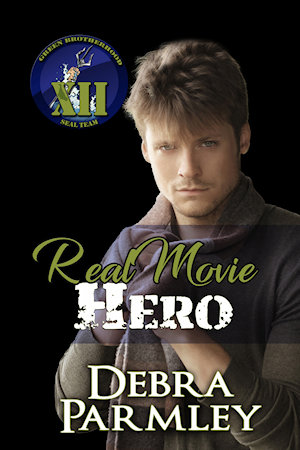 Christie is excited to attend the movie premiere of Turn and Deliver Cole Kennick's new action-adventure movie. It's the anniversary of D-Day, and she and her best friend Tanya plan to get dolled up like nineteen forties bombshells for a fun girls' night out. When Tanya bails at the last minute, Christie enters the theater alone, looking for a place to sit.

Reed, a Navy SEAL, heads to the theater, to see the action-adventure film after he lucks into a last-minute ticket via the local radio station. He lucks out again when a blonde-haired, green-eyed bombshell, who could've walked straight out of an old pin-up poster, sits next to him. But his luck turns when a live shooter fires into the crowd.
Saving the Bellydancer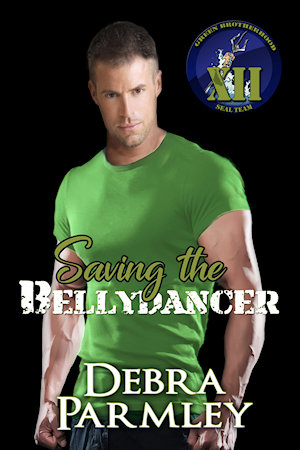 Much to his grandmother's annoyance, Navy SEAL Tony "Cutter" Cuttino has a thing for strippers. But, for him, it's all about their grace and athleticism. Grandma wants to see him happily settled down with a wife and babies. Unfortunately, Tony can't find anyone who holds his attention.

Until he meets Zarifah.

Edith Smith took the stage name of "Zarifah" after transitioning from a competitive gymnast to an American belly dancer. Her ex thinks he can put an engagement ring on her finger and demand she give up dancing. He has another thing coming. Their breakup turns violent, with her ex being arrested and Edith swearing she never wants to see him again.

But her ex isn't ready to give up.

When Cutter and Zarifah meet, the chemistry between them is electric. Zarifah adores how supportive he is of her dancing, while Cutter is thrilled he can take the woman of his dreams home to meet his grandmother. The start of their happily-ever-after is threatened when Zarifah's ex storms one of her performances with a loaded weapon. Little does he know there is a Navy SEAL in the building who will do whatever it takes to protect Zarifah.
Purchase Saving the Bellydancer