Welcome to Hubbard Books
Elizabeth Hubbard and her father, George U Hubbard have combined their talents to share their love of history. Through George's writings, he provides true and entertaining glimpses into the characteristics and escapades that made them great – their hopes, their dreams, their schemes, their successes, and their failures. He found the mid-19th Century and early 20th Century an especially exciting time in the Old West, and Hubbard's stories focus on that excitement.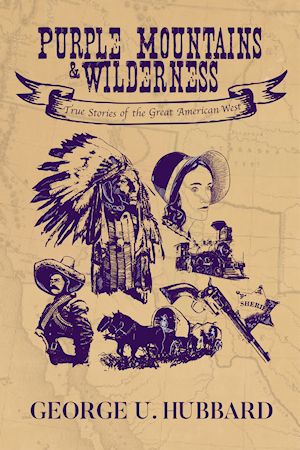 Purple Mountains & Wilderness: True Stories of the Great American West, consummate storyteller George Hubbard continues his tradition of bringing to life riveting histories of courageous little-known men and women—the settlers, and the Native Americans and Hispanics they displaced—who played monumental roles in one of America's most transformative periods.
Purchase Purple Mountains & Wilderness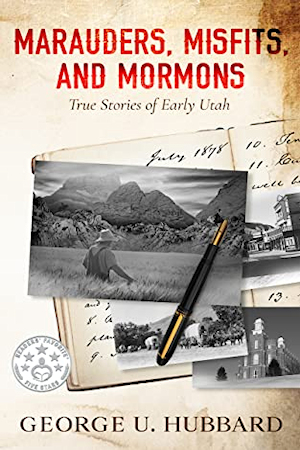 Marauders, Misfits, and Mormons: True Stories of Early Utah
Be taken on adventures while learning some of the history of the Old West. Laugh, cry, and wonder while you read about familiar and unfamiliar characters, animals, and railroads.Discover why Butch Cassidy was called "The Robin Hood of the West". Find out about Pancho Villa's and Sherlock Holmes' relationships with the Mormons. Read about John D. Lee 'Pioneer Extraordinaire'. Follow the Donner Party and Brigham Young along with other characters who helped shape the Utah.Marauders, Misfits, and Mormons: True Stories of Early Utah will entertain you. It will also teach you about the struggles encountered by those conquering the wilderness of the western United States. Each vignette is the perfect length to read as a bedtime story.
Purchase Marauders, Misfits, and Mormons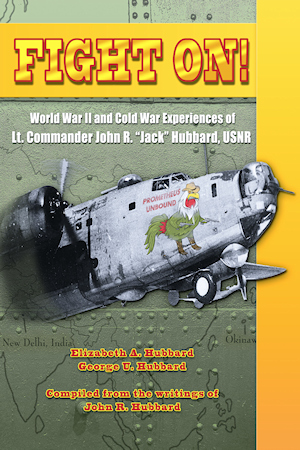 Fight On! World War II and Cold War Experiences of Lt. Commander John R. "Jack" Hubbard
Essentially an autobiography, Fight On! reads more like a fast-paced fiction thriller, with historical (military and intelligence services behind the scenes machinations), societal, philosophical themes, action-based facts, and the personal attention and interpretation of the author. From his early years to his last days, Hubbard's life is a string of serendipitous encounters that rivals the fictional Forrest Gump. The narrative is straightforward and practical and yet readers can feel the incredibly deep emotions running through Hubbard as he encountered and surveyed the sites of numerous atrocities. Especially intriguing is how a man of academia could become caught up in the "spy game" and the "cloak and dagger" world that it encompasses. Jack's sojourn in Scandinavia, his meetings with one of the world's richest men, and his attendance at the 1952 Olympics at the height of Soviet – U.S. tensions truly bears out the old adage that "truth is stranger than fiction".
Trailer for Fight On! https://vimeo.com/505493659/30b0bd7db3