Welcome to Jae El Foster's Page
Welcome!
Best-selling novelist (Restless, Where the Demon Is) Jae El Foster is a world-building visionary residing in Middle Tennessee. His gay romance Once Upon a Christmas has been translated into multiple languages across the globe, and his epic horror novel She Rises at Night was praised as '…a bloody good read to be enjoyed time and again,' and '…superb in so many ways.' His breakthrough hit with DCL Publications Restless was proclaimed '… another must read penned by Jae El Foster,' and '…something that happens very rarely.'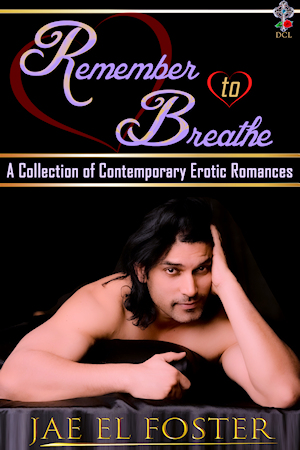 Bestselling author Jae El Foster returns to his more sensuous roots with this esteemed collection of 11 contemporary romances. Written for today's empowered modern woman, each story focuses on a strong female protagonist - all in different stages of life and tackling some of life's more challenging moments. From showing strength in the workforce to dedication in marriage to impeccable sensuality in the bedroom, this collection blends equal amounts of true-to-heart romance with beautifully spicy romance and a healthy dose of deliciously romantic comedy. Remember to Breathe will leave you breathless.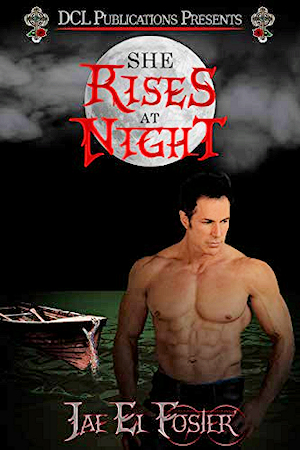 Bob and Karen are, by all regards, an unhappily married couple who has tried desperately to rekindle an extinguished flame. Their last hope for reconciliation is a move across the pond to an old farmhouse by the sea. This farmhouse has problems that are much worse than the constant flooding and the shape of disrepair that shadow over it. It harbors dark secrets, hidden dangers, and a legacy of horrific murders that have followed the structure and those who have inhabited it for well over a hundred years. Bob and Karen have barely survived one another throughout their marriage; can they survive the terrors that dominate their land when the sun goes down? An epic tale of love and marriage blended with the fearful whispers of the Book of Lucifer, the zombie genre finds new life and a new definition in 'She Rises at Night.'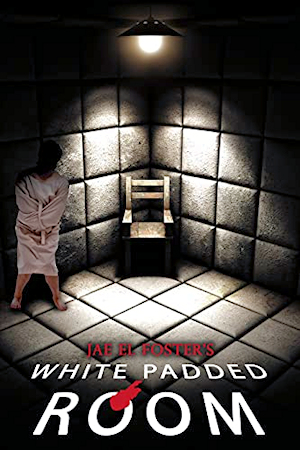 After witnessing his wife get brutally murdered by the Devil, kindhearted Harrison Abbot is pinned with the crime. His alibi and recollection of the horrific events bring about questions of his sanity, and despite his protests, he is placed in the custody of a mental hospital for evaluation. The murders, however, do not end with his beloved wife Gladys. The trail of blood follows Harrison through the doors of this new house of insanity, and accompanying the trail is the Devil himself. Can Harrison survive the reign of terror long enough to prove his innocence, or will the Devil's tortures cost him more than just his freedom, but his soul as well?

In this incredibly dark piece of horror, madness is masterfully delivered with a mix of grisly violence and historically accurate tortures that will take you into the asylum and allow you to witness firsthand the true definition of insanity. From the depth of solitary confinement, to the rippling torment of electroshock therapy, to a disturbingly depicted performance of a partial transorbital lobotomy, 'White Padded Room' delivers a definitive slaughterhouse of the mind.
Facebook Author Page: https://www.facebook.com/authorjaeelfoster