Welcome to Roz Lee's Page
Welcome to Roz Lee's Page
USA Today Best-Selling author Roz Lee is the author of over thirty romances. The first, The Lust Boat, was born while on a Caribbean cruise with her family and soon blossomed into a five-book series published by Red Sage. Following her love of baseball, she turned her attention to sexy athletes in tight pants, writing the critically acclaimed Mustangs Baseball series.

Roz has been married to her best friend, and high school sweetheart, for over four decades. Roz and her husband have two grown daughters, and are the proud grandparents to three of the cutest kids ever.

Even though Roz has lived on both coasts, her heart lies in between, in Texas. A Texan by birth, she can trace her family back to the Republic of Texas. With roots that deep, she says, "You can't ever really leave."
When Roz isn't writing, she's reading, or traipsing around the country on one adventure or another. No trip is too small, no tourist trap too cheesy, and no road unworthy of travel.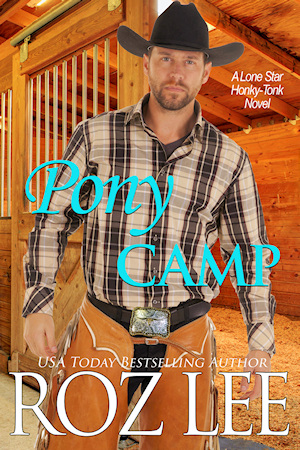 Pony Camp
It's Friday night and hardworking cowboys and ranchers from all around Fort Worth come to The Lone Star for a cold brew and someone warm to dance with. Lucky for them, one table is always reserved for Bailey Rose and her friends, who come there to unwind and maybe to get wound up by a good-looking guy with a big smile and a bigger rodeo buckle.
I should have questioned Grant's use of the word pony, but I was putty in his arms as he two-stepped us around the Lone Star's dance floor. Silly me. I thought he was talking about small equines. He wasn't. After seeing his ranch, or should I say Pony Camp, I know one thing for sure. I'm not cut out to train ponies. I want to be a pony. I want to be Grant's pony. If he'll have me. ~ Shelby
https://rozleeauthor.myshopify.com/products/pony-camp-a-lone-star-honky-tonk-novel?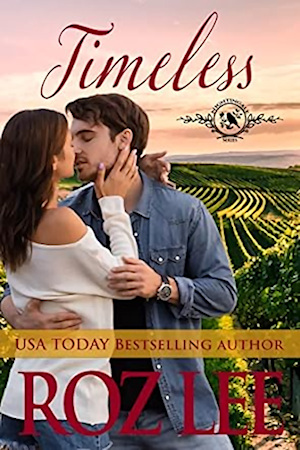 Timeless
Out to prove himself as more than the playboy everyone believes him to be, Sean Nightingale risked his personal fortune on a Southern California vineyard in hopes of creating the perfect blend to put his family's business back on top of the high-end wine market. He hadn't anticipated the former owner's daughter, Angellica Capello, being the perfect blend of beauty and brains—a combination that will also put his heart at risk.
Devastated that her father sold the family business to a well-known playboy, Angellica Capello hates Sean Nightingale on sight, but after working a difficult harvest with him, it's apparent there's more to the man than a pretty face. But can she trust him to stick around once he gets what he wants? Or is the attraction building between them the foundation for a love that will stand the test of time?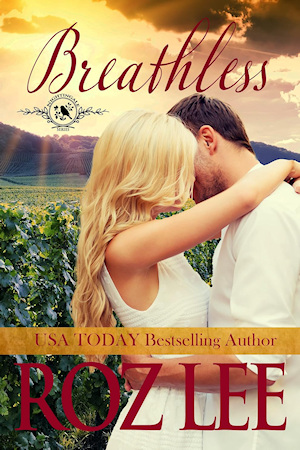 Breathless
With development encroaching on his family's vineyard, Wade Nightingale has his eye on the property next door. To get it, he'll have to go through Serenity Granger, the reckless girl he had a crush on all through high school. She's a grown woman now and determined to save her family legacy from foreclosure. It's easy to admire her tenacity but impossible to keep his hands off her.
When Serenity Granger was ten years old, Wade Nightingale didn't know she existed unless she was getting into trouble at his family's winery, which she'd done more often than she wanted to recall, but now he's paying attention. When things heat up between them she has to wonder—could he be the answer to all her grown-up fantasies? Or is he a snake in the vineyard, after the only thing that matters to him—her land?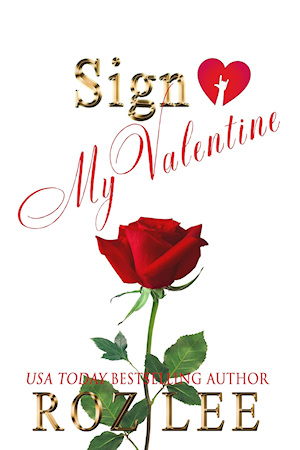 Sign My Valentine
I've met the woman of my dreams, but there's a slight problem. She can't hear a word I'm saying. She reads lips though, and our bodies speak a language all their own. After spending the best night of my life practicing our body language, Reese doesn't want anything to do with me. I've got to find a way to communicate what I'm feeling.

Kenzie is everything I've ever wanted in a partner. She's smart, successful, and so beautiful she takes my breath away. When she's around my clothes tend to fall off and that's a problem because, despite my hearing loss, our bodies have no trouble communicating. But no matter how easy our sex life is we can't spend the rest of our lives naked. She'd have to learn an entirely new language to live in my world, and that's too much to ask. Or is it?