Welcome to TK Lawyer's Page
International Bestselling author, Tamara K. Lawyer, who writes under the pseudonym TK Lawyer was born in Colon, Panama. She moved to the United States with her family to pursue her post- secondary education aspirations and found her love of writing sometime in 2013. Her first book, Nightfall was published shortly afterward, in October 2014.
She writes sexy and heartwarming paranormal, urban fantasy and contemporary romance. Her books often toe the line, straying from traditional ideas and opening readers' minds and hearts to unlimited possibilities.
When she isn't reading or writing, she is likely spending time with her husband/best friend or catering to their lovable American Foxhound misfit who steals all the attention in their house.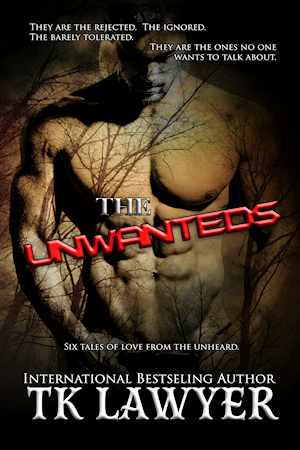 They are the rejected. The ignored. The barely tolerated.
They are the ones no one wants to talk about.
The Unwanteds.
Six tales from the unheard.
Rose enjoyed her co-worker's company. Yet, one night when she witnesses something startling, she wonders if she ever really knew him, at all.
Daphne's trip to the local bar turns into an amazing, unforgettable night with a stranger. Can she give him more than one night?
Pietro was hired to be the janitor. Yet, when he takes off with the Alpha's betrothed to save her from a fated, loveless marriage, will he survive the pack's vengeance?
Hopper was, only, searching for his next meal. He never expected a reunion with a girl from his past. A girl who has matured in ways that leave him wanting.
Cameron's next-door neighbor proves to be exactly what he is searching for. Yet, there is one major problem. A respected, powerful shape shifter, living next door, who also has his eyes on her.
After losing her job of fifteen years, Jaela wants nothing more than one night of sheer, unadulterated bliss. Yet, her escort is no ordinary man and Jaela plans to win him. The only problem is, she doesn't know his name.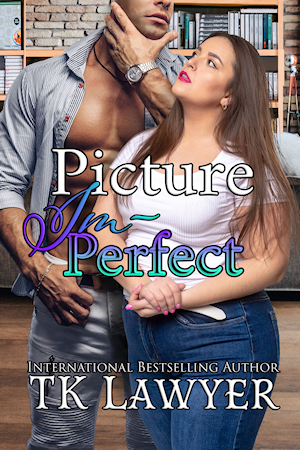 A brand new book with no cover
A graphic artist that is in the hospital

When Natalie is faced with inevitable doom
Nate steps in and accepts the job.

Handsome, suave, and genuine,
Nate likes Natalie.
Yet, Nate is a seductive, hot model.
A man never lacking for female companionship.

Will meeting Nate fill a void Natalie didn't know exist?
Or will Natalie walk away from Nate- a man that seems too perfect?
The Angels' Ex-wives Club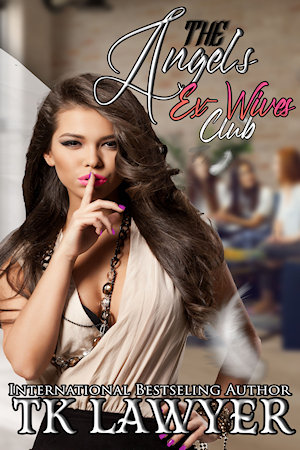 Trapped, Teresa finds her blissful marriage turned into a nightmare.
Michael is never home. When he is, he ignores her concerns.
She sets out on a new path. With a new angel.

With the help of Archangel Rafael, they co-create the Angels' Ex-Wives Club, a safe haven for women like her to tell their stories.
Yet, Teresa is not an ex-wife and Rafael is inexplicably drawn to her.

Can Teresa and Michael find their way back to each other or will Teresa find what she needs in the arms of another angel?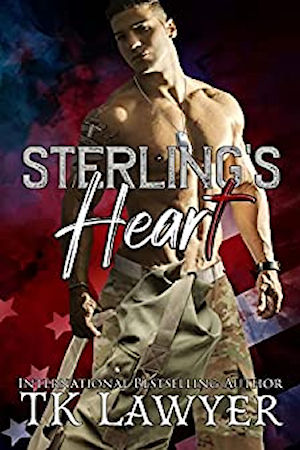 Sterling's Heart
Originally published as Coming Home in the No Man Left Behind Anthology. Now with new content!
Duty, Friendship or Love?
Like his father before him, Sterling was honored to serve his country like his father before him, but his contract is up, and he's ready to come home to her.
Abby is the girl. The scars of war will heal with her help, but he is a damaged man, and then…there is Phil.
The loser ex Abby can't-or won't let go. Things have changed. Or have they?
She still says I love you. Sterling only wishes she meant it the way he always has, but he's the best friend, so he will stand and watch her make the mistaken choice and embrace the suck.

*Contains Mental Health Issues including Warfare Trauma and PTSD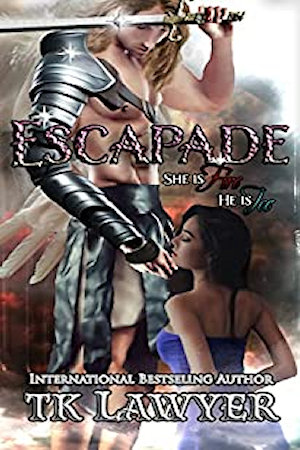 Escapade
She is fire–He is ice.

Teresa is a fiery, temperamental soul. Pure of heart and strong with convictions. When her passionate ways capture the revered Archangel Michael's attention, he finds himself distracted, fascinated and amused.

She is complex, challenging and created for him.

Teresa senses Michael. Discovering that he is guarding her and that he wants her too, leaves her with so many questions.
Isn't he busy? Does he have time to protect her, too?

Can she accept her place by his side or will she reject the uncommon love he's willing to share with her?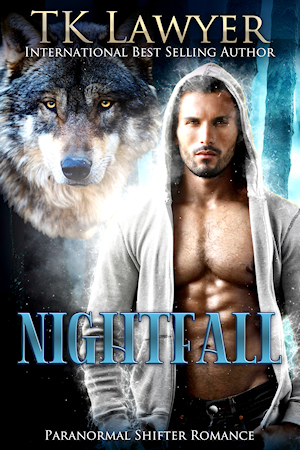 Nightfall
A relationship was the one thing Tamara didn't want.

Burned by men, Tamara was done with dating. But someone keeps popping up from her past with reminders of what could've been. She faintly recalls Josh, a handsome man she didn't dare take a chance with, but the past is the past. She shut the door on that option long ago…or did she?

4th Edition, now Independently published by the author

Josh's nightly runs end at a home he is unfamiliar with. The tantalizing scent inside calls to him, beckons him to explore and urges him to stay. So when the owner takes him in and he realizes she's his mate, Josh is lost as to what to do. He can't stay in the crazy situation and he no longer wants to remain her pet. He needs Tamara, now, in his bed, permanently but he has become her new pet, Nightfall.

Josh will stop at nothing to convince Tamara he is the one for her. But will she succumb to his charm and open her battered heart to a new, promising future- with him? Or will she walk away from the wolf who wants to love her, forever?
TK on Facebook facebook.com/tklawyerauthor
Twitter @tklawyerauthor
website, https://tklawyerauthor.wordpress.com