Welcome to Teri Riggs' Page
Teri Riggs~~Bestselling author of steamy romantic suspense and historical western romance
After her daughters had the nerve to actually grow up and leave home, Teri discovered she had a passion for writing and jumped right in. It came as no surprise she chose to write mysteries and happily-ever-after's since that's the genres she loves to read.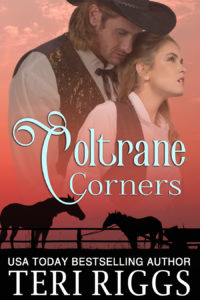 Elizabeth Coltrane has given up on finding a man who will love her in spite of the physical and emotional scars she carries thanks to a mountain lion attack. When her father is murdered, she inherits Coltrane Corners. The only man she can trust to save her cattle ranch is the foreman she just fired…and the man she's loved since she was a child. But can Elizabeth keep her desire for Chase under control and her heart safe as they work side by side every day?
Chase Cameron is determined the bad blood of his abusive pa will end with him and vows to never marry. When Elizabeth needs his help getting her cattle to market, Chase has to decide if he can do the job while fighting the strong attraction he has to her.

When accidents begin to happen, threatening Elizabeth's life, Chase discovers he is willing do whatever takes to keep her safe. They must both learn to trust again in order to save her ranch and her life.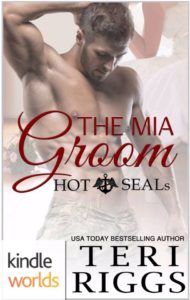 After waiting nine months for the perfect chance to infiltrate the Russian Mafia's sex slave operation, former Navy SEAL, Tucker Abrams, gets his chance. There's one slight problem. At the same time he's going deep undercover, he's supposed to be at the church, marrying the love of his life.

Jillian Gilmore's wedding day has arrived. Unfortunately, her groom has not. After surviving three months of hurt and humiliation as a jilted bride, her missing in action groom returns, wanting to pick up where they left off.

Can Jilly forgive Tuck and trust him again?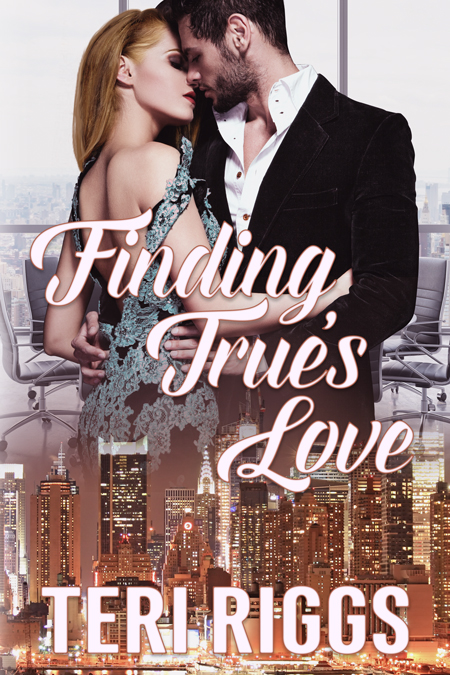 Six months after True's last boss viciously attacked her, she's ready to take her therapist's advice and go back into the work force. She wants her life to be normal again and working for another man will be a giant step towards her goal.

Nick has been betrayed by a pretty face for the last time and has sworn off relationships. Or so he thought until the day his new assistant, True Kelly, walked into his office.

They try to fight their attraction for each other, but fail. Are Nick and True ready to risk their hearts for a chance at happiness?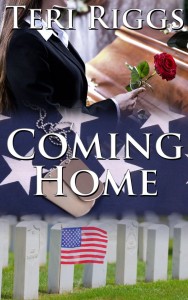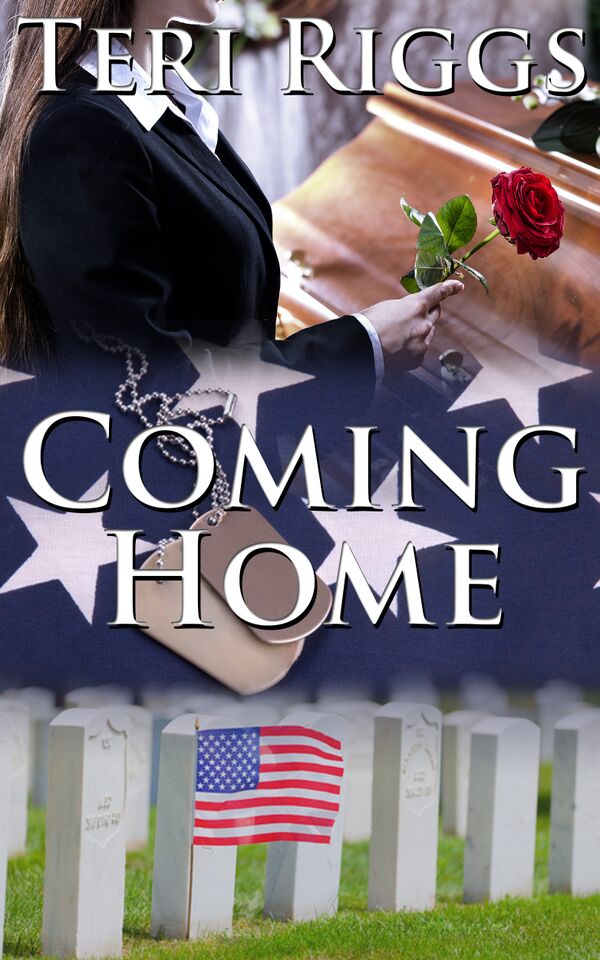 Abby, a young Navy SEAL's wife, must learn to cope after her husband dies in the line of duty while deployed in Afghanistan. Hoping to find closure and learn how her husband spent his final days, she heads to Bethesda to sit at the bedside of her husband's best friend, a soldier who remains in a coma caused by the same IED blast that killed her husband. But can anything mend Abby's broken heart?
After returning home to Virginia Beach, Abby's world will have to change in order to adjust to the shocking surprise she found at the hospital. Her love is soon tested to the limit once again.
Honor Guard Series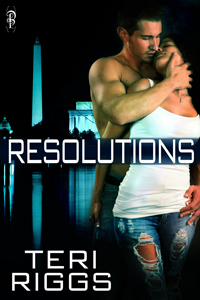 DEA agent Eve Taylor has had her fill of alpha males. When Resolutions' operative and former lover, Dillon "Mac" McKenna, threatened her hard-earned independence, she ran. On a mission to gather evidence against a Colombian drug-lord, Eve discovers the drug-lord is helping terrorists plan an attack on American soil. Before she can escape with the vital information, she's captured and comes face to face with her mortality…

As a teen, Mac watched his family fall apart after his mother died doing dangerous U.N. work. The possibility of losing Eve to a mission ignited an overwhelming need to protect her. When he forced her to choose him or her job, she walked away. Two years later, it seems all his nightmares have come true and he's tasked with rescuing her from a Colombian prison. Mac has never stopped loving Eve, but does he dare risk his heart when he's so terrified of losing…

On the run, Mac and Eve must learn to trust each other again in order to stay alive.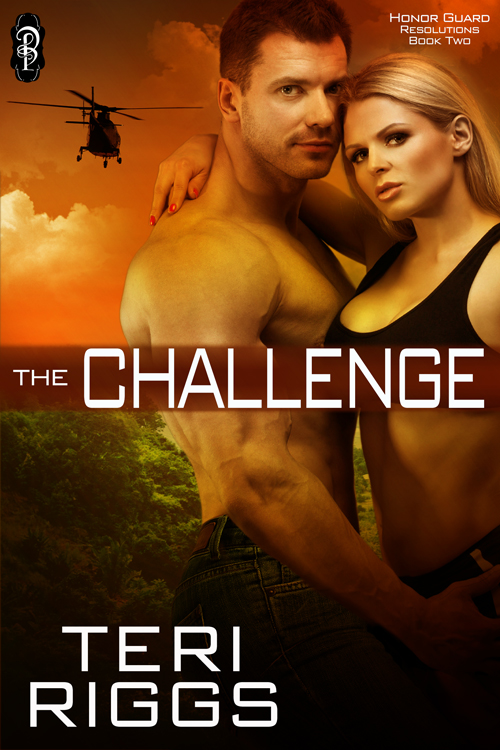 The Challenge between Ellie Ryan and Vince Corelli had been tough. It was both mentally and physically exhausting, not to mention overloaded with sexual tension. In the end, Ellie exited victorious as the test pilot of the brand new XH8 helicopter, Vince was offered a high paying private sector job, and they finally allow themselves one night of passion before going their separate ways.

Months later, Ellie's crew has been murdered and the prototype helicopter she was piloting hijacked. All evidence leads to her involvement in a deadly terrorist game. Her only hope of survival is to open herself up and accept help, if it arrives in time.

Vince, a Resolutions operative, is sent to retrieve the XH8 from Colombia and deal with the woman the U.S. military believes to be behind the plot to kill hundreds of thousands of Americans, but will he be able to overcome his trust issues in time to prove Ellie's innocence?
Kennedy O'Brien Mysteries

What happens in Vegas—Could be Murder…
Las Vegas Mayoral race is heating up, and the incumbent doesn't have a prayer. Wealthy real estate speculator Nick Campenelli, who wants to legalize prostitution in Clark County, and former pastor Louis St. Louis, running on a 'clean-up-Vegas-by-getting-rid-of-the-whores' platform, are the front runners.They're also front runners on the suspect list for a string of murders. Kennedy O'Brien, four-year detective with cop blood running in her veins, and her partner Wilder "Wild Thing" James, a veteran, are determined to find the man who's murdering prostitutes who work the wrong side of the street, and they don't care how important or politically active he is.

Someone is methodically killing past members of The Consortium, a defunct group of ruthless businessmen. They'd made their fortunes buying and selling prime Las Vegas real estate during the era that saw the beginnings of the mega casino and luxury hotels. Homicide Detective, Kennedy O'Brien and her temporary partner, Reno Homicide Detective Hunt, race to stop a killer who claims a new victim every forty-eight hours. The search for clues seems easy—too easy Kennedy suspects.
Heaven's Beach Love Stories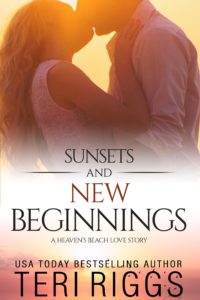 Mandi Waters had the worst day ever. She lost her job, found her fiancé in bed with her best friend, then discovered he'd been stealing from her. She seeks refuge with her beloved aunt in the peaceful seaside town of Heaven's Beach. Her ability to trust may be in tatters, but the handsome businessman with the surfer boy looks, might have her reconsidering.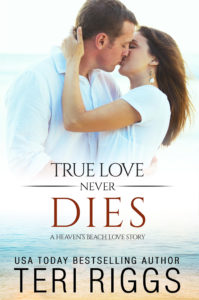 Samantha has mourned the tragic Christmas Eve death of her husband for three years. During that time, she's moved to a home in the small seaside town of Heaven's Beach, has made plenty of new friends, and owns the local art gallery. She should be happy. Instead, she misses Nate, the love of her life, to the point of distraction. To make matters worse, her mind seems to be playing tricks on her lately and she begins to see images that can't possibly be real.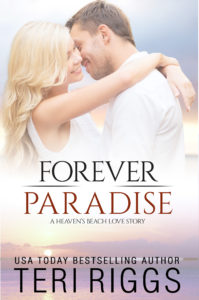 Lindsey James has just graduated from grad school and is ready to begin her life. A stalker has other plans for her. She swears off men and runs to Heaven's Beach to hide, the place she feels safe and loved. The place her stalker knows nothing about—or so she thought...
Zack soon learns that keeping things professional in order to protect Lindsey isn't quite as easy as he thought. Lindsey finds giving up on men to be a much bigger challenge when it comes to Heaven's Beach's sexy sheriff.