Welcome to Victoria Saccenti's Page
Award-winning, multi-genre author Victoria Saccenti writes romantic women's fiction, contemporary romance, and paranormal romance. Not one for heart and flower stories, she explores the strengths and weaknesses of the human spirit and the twists and turns of intimate interactions. Impossible, against-all-the-odds love is her preferred trope. Conflicted and flawed characters seeking redemption are her ideal protagonists.
After thirty years of traveling the world, she's settled in Central Florida. She splits her busy schedule between family and her active muse at Essence Publishing. However, if she could convince her husband to sell their home, she would pack up her computer and move to Scotland, a land she adores. On a side note, in one form or another, she mentions Scotland in most of her stories.
Central Florida Stories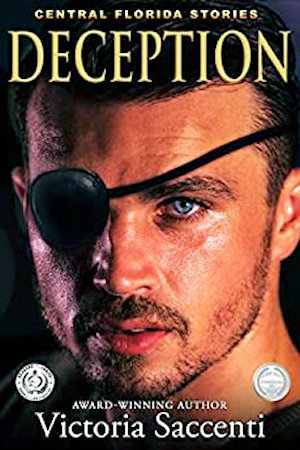 Deception
Her submission is his sweet revenge…until the truth detonates his plans.When Joe learns Hunter's name, his inner Dom's lust turns to black rage—he's convinced it's her fault a teammate committed combat suicide. He embarks on a plan to seduce her, but by the time her sweetness ensnares him, the truth threatens what could be the love of a lifetime.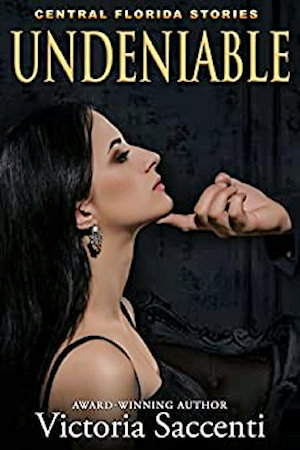 Undeniable
Their hearts will never forget… But the approaching danger may take away their forever.

Possessing vital information that could bring down a crime cartel, Arely Bernal flees to Orlando, taking a job as far under the radar as she can get—bartending at a BDSM club. Where she encounters the man she's never forgotten.
The Titanian Series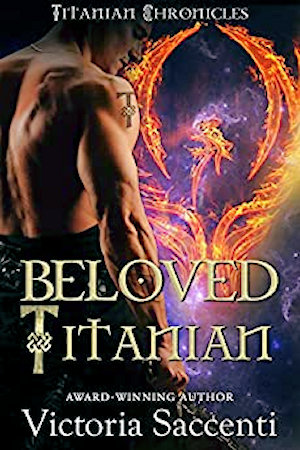 Beloved Titanian
The Titanian Universe unfolds.

He's a riddle I can't solve…until one night rips away the veil.

I always felt there was something peculiar about Roald Trenton, that behind his blindness he saw me better than I saw myself. When a frightening creature, a being out of a horror movie attacks me, a glowing silvery defender comes to my rescue, sweeping me away to safety, reaching inside me, and pulling the poison from my body. Setting fire to my desires, he ignites a connection to a world I knew nothing about…until now.

Bonus content.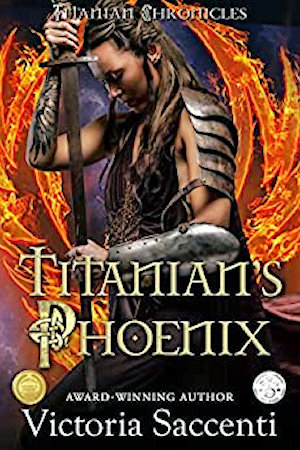 Titanian's Phoenix
She's the mate he never expected. And she has powers she never asked for…

Maya Brown is New York tough. She doesn't believe in magic—until she's kidnapped along with her eccentric godmother, Anna. By elves. Freed by a strange power, and reeling from bizarre revelations about her heritage, Maya follows Anna's plea to seek out a man named Soren at—of all things—a magical bar. Maya doesn't believe in love at first sight, either, but when she encounters seven-plus feet of muscle and mood-changing eyes, her body does a full-on reset. Nothing shakes up Soren Westerberg, Titanian Enforcer assigned to NYC. Until a beautiful human woman with golden skin and lost brown eyes walks into a bar. In one trembling instant he knows that she's his mate—who promptly faints away in his arms. Their bond is instant, gloriously intense, and a miracle. Soren's life scroll never foretold a mate, but now that he has her, he'll protect her at all costs. Because she's not just his—she's also an extraordinary being coming into her power. And ready or not, that makes her a target of his cruelest enemy.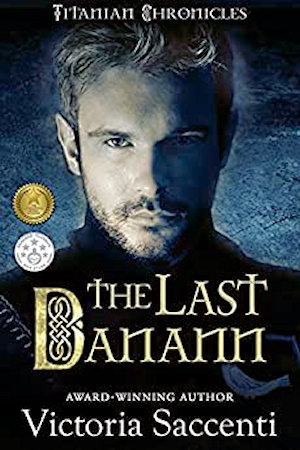 The Last Danann
He struck a devil's bargain to save his people. Now he must risk more to save his love.

In exchange for his people's safe passage into Tir na nÓg, Kailen pledged his sword to the Titanians to defeat the daemon horde. Centuries later, the grief of his losses heavy, Kailen has sworn that while his body is open to carnal pleasures, his heart is closed to love.

Even when it comes to a Druid-trained healer of mysterious origins who serves in the house of Soren, the greatest Titanian warrior. Talaith. This lavender-eyed beauty is his one gentle memory out of centuries drenched in blood.

Not long ago, Talaith willingly lent her powers—such as they are—as Kailen raced to save Soren's life. Otherwise, she fiercely hides the heart she lost long ago to the lonely, taciturn Tuatha Dé Danann warrior.

When Kailen and Talaith join forces to aid the Titanians against a renewed daemon attack, the walls between them crumble in fierce, emotional passion. But when death magic strikes, the price Kailen willingly pays to keep Talaith safe could tear them apart forever.

The Titanian Universe continues...
@VictoriaSAuthor